Exclusive E.C. Waters utility rebates saving you up to $1380 on qualifying systems!
Contact E.C. Waters for complete details.
Maintenance Plans starting at $16/month


Providing Central Florida with Heating & AC Repair for Over 30 Years
E.C. Waters Air Conditioning & Heat is your HVAC specialist in Orlando, FL and the surrounding areas. We install, maintain, and repair a wide range of air conditioning and heating systems to keep you comfortable throughout the year. When you need HVAC system installation, indoor air quality services or other air conditioning solutions, call E.C. Waters Air Conditioning & Heat. You can count on us for:
A varied product line – so you can be sure to find something that suits your needs and budget.
Fair pricing – makes us the Central Florida choice for high-performance systems. We focus on making our products and services affordable. We further increase value for you by offering special discounts and deals throughout the year.
Expert service – can make the difference in comfort, savings, and the life of your system. We employ the best in the area to ensure a reliable and professional approach to your air conditioning needs at all times.
A focus on customer satisfaction – we value our strong relationships with our customers. Apart from the fact that we naturally take great pride in what we do, we have a genuine desire to exceed our customers' expectations.
Employing certified technicians with the relevant knowledge and skills is key to our ability to provide the kind of service that keeps our customers coming back. We look at all aspects of our HVAC business to make sure we are completely meeting the needs of our customers.
Client Reviews
Hope all is going well with you. I just wanted to let you know that I LOVE my new Bryant system and the Guardian Air cell. Comparing Aug and Sept 2010's electri… Read more
We recently had our 15 year old system replaced by a new Trane system. E.C. Waters installers did a fantastic job. They were clean and quick and very profession… Read more
It was a pleasure doing business with EC Waters. From start to finish everything went smoothly. This is a very large purchase and I wanted to make sure I made t… Read more
Dear E.C. Waters. A few months ago, I moved into a house that had two old AC/heating units that did not function properly, inadequate ductwork, and only a few r… Read more
E.C. Waters has exceptional product knowledge and are very professional, honest and we trust them. Therefore we trust Trane. We have and will continue to refer … Read more
I would like to thank you for all of your service and expert advise over the years. When I first purchased my house your staff guided me, replaced all of my duc… Read more
E.C.Waters was straight forward and honest with the condition of our air handeling unit. They explained what needed to be repaired, how often maintenance is nee… Read more
I have to tell you, at this point in time, we are really pleased with our system. Our home is nice and warm, and the air handler is performing as advertised. (I… Read more
A great big thank you to E C Waters Clark Waters Air Conditioning for a great job servicing my home AC systems yesterday!
Keller Williams Real Estate
Your Trusted HVAC Maintenance Team
You frequently hear stories about shady HVAC contractors. We work hard to gain and keep your trust. We will never sell you a service you don't need or engage in dishonest practices that cause you to need our services more than you should.
We suggest preventive maintenance twice annually – in the spring for your cooling system and the fall for your heating system. We completely examine, clean, and make any necessary repairs to your system. Our goal is to help improve the performance of your system, extend its life, and help you to avoid the need for repairs.
Reliable Heating and Air Conditioning Repair and Services in Orlando, FL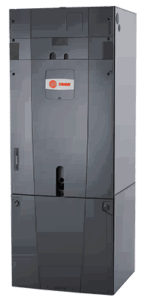 When you do need heating and air conditioning repair, you can rely on E.C. Waters Air Conditioning & Heat to be your complete air conditioning service team. Ongoing training means we can take advantage of the latest developments in the HVAC industry in servicing your equipment.
You are guaranteed knowledgeable and efficient service that will improve the performance of your heating and cooling system and keep you comfortable all year long. Whether winter is at its coldest or summer at its hottest, E.C. Waters Air Conditioning & Heat will provide just the services you need.
E.C. Waters Air Conditioning & Heat Is Your Comprehensive HVAC Services Provider
Modern products, expert installation, and reputable air conditioning service means you can't go wrong when you call on E.C. Waters Air Conditioning & Heat. Putting our customers first means you benefit from the best service, products and specials.
If your heater or air conditioner should fail, you can rest assured that E.C. Waters Air Conditioning & Heat will restore performance as quickly as possible. You can be confident in our services and the expertise of our team. Give us a call today to experience the difference E.C. Waters Air Conditioning & Heat can make in your air conditioning needs.